Kiswe Studio lets you produce and distribute live video from multiple sources to multiple destinations with unlimited layouts, remote talent, graphics, video clips, local languages, and social network reactions.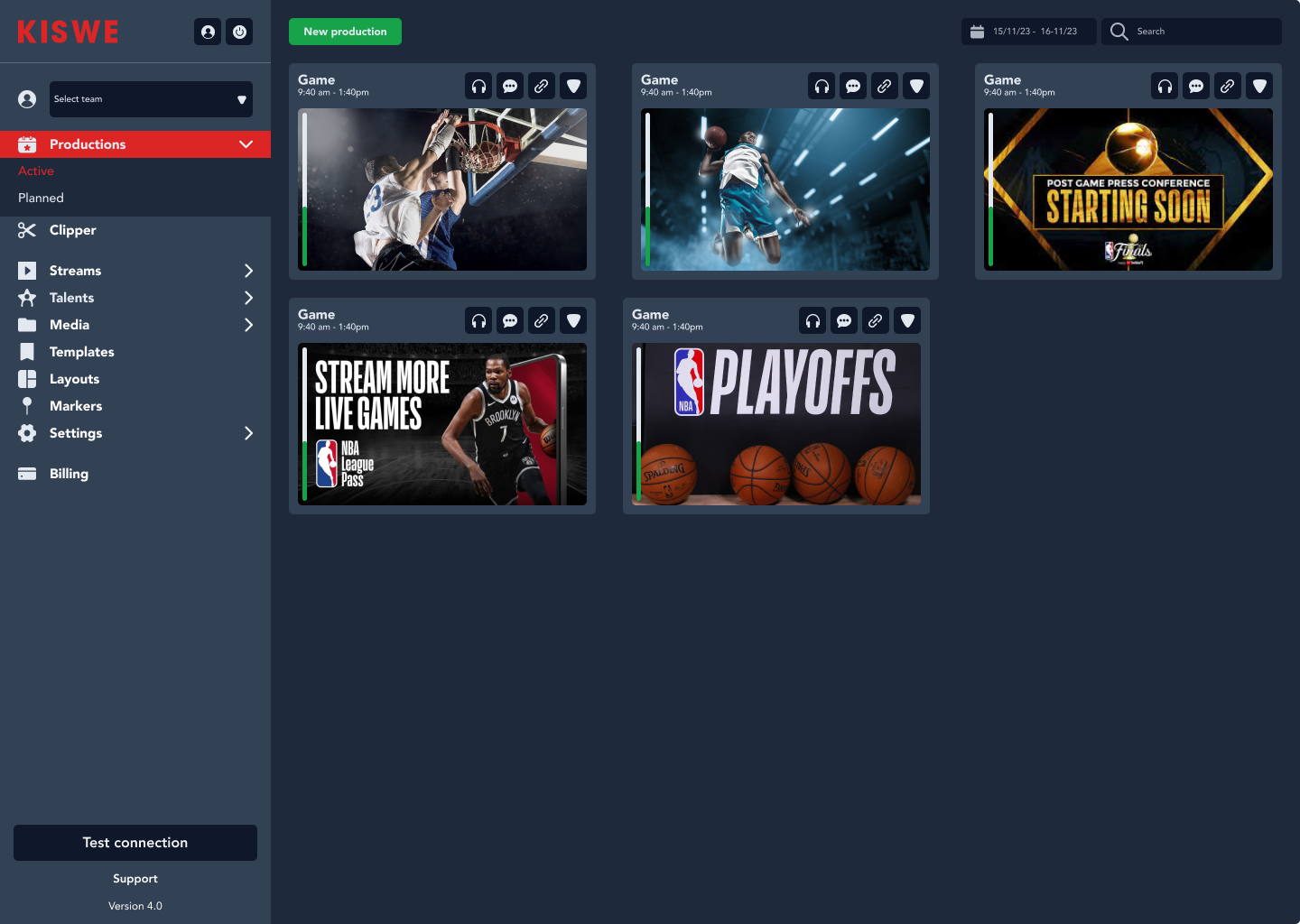 There are several modules in the studio
Create high-quality broadcasts from multiple locations, sources, and devices with ultra-responsive switching
Make smaller shareable video clips from recorded archives
Set up and manage inbound and outbound streams
Manage crew members, talents, and guests with different roles and rights
The media manager
Clips, graphics, stingers, and other media files can be managed and uploaded.
Manage and copy templates to easily spin up productions with the same setup
Design custom scene layouts
Managing and creating advertising markers like SCTE and SMPTE for ingesting into productions
Set up sub-teams and roles for your company and manage them
Billing
The Kiswe platform helps you keep track of your monthly production hours
Check your internet connection, microphone, and webcam.