The video clipper allows you to create smaller clips from automatically recorded productions.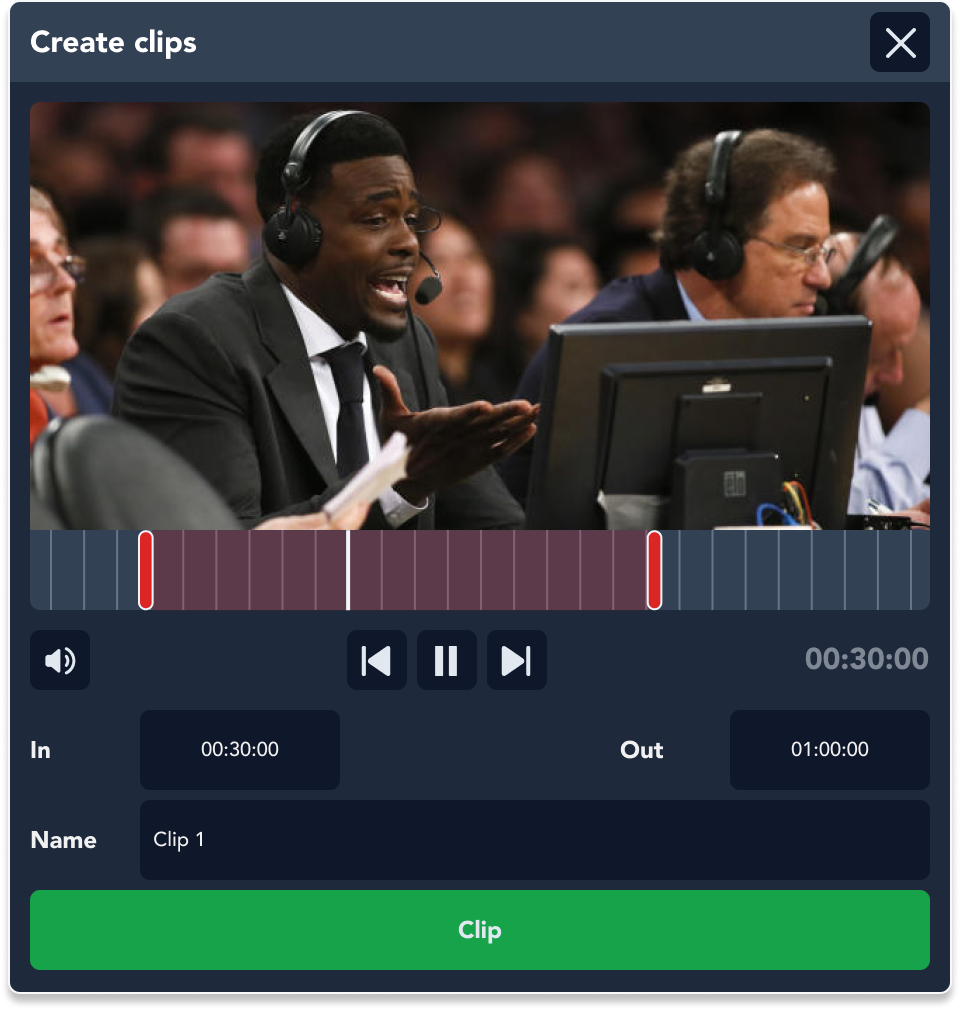 Provide the clip's start and end times

On the timeline, you can adjust the sliders

Using the in and out fields

Give the clip a name

To cut the clip, press "clip"

The new clip will be created and added to the recording's submenu. This may take some time depending on the recording's duration.