Add tweets
Tweets can be added as part of a global layer.
Press on the box to add a global layer
Select the twitter option
On the twitter panel you add what tweets we need to integrate (click on "+" button). These items we can scrape and show to be used in the event:

Hashtags
Handles
Individual tweets

The content that is scraped & shown is added to a list for future usagge. This can be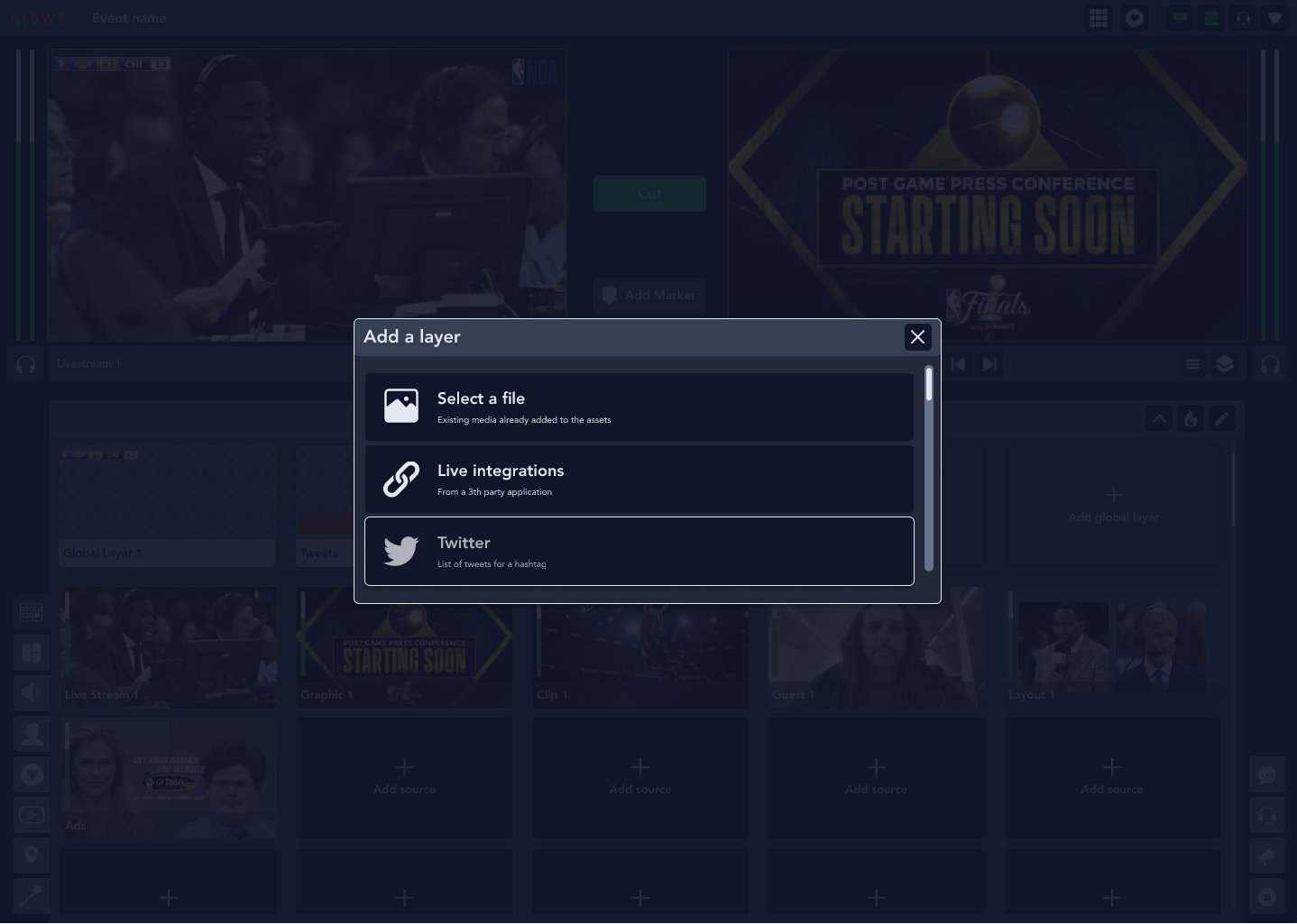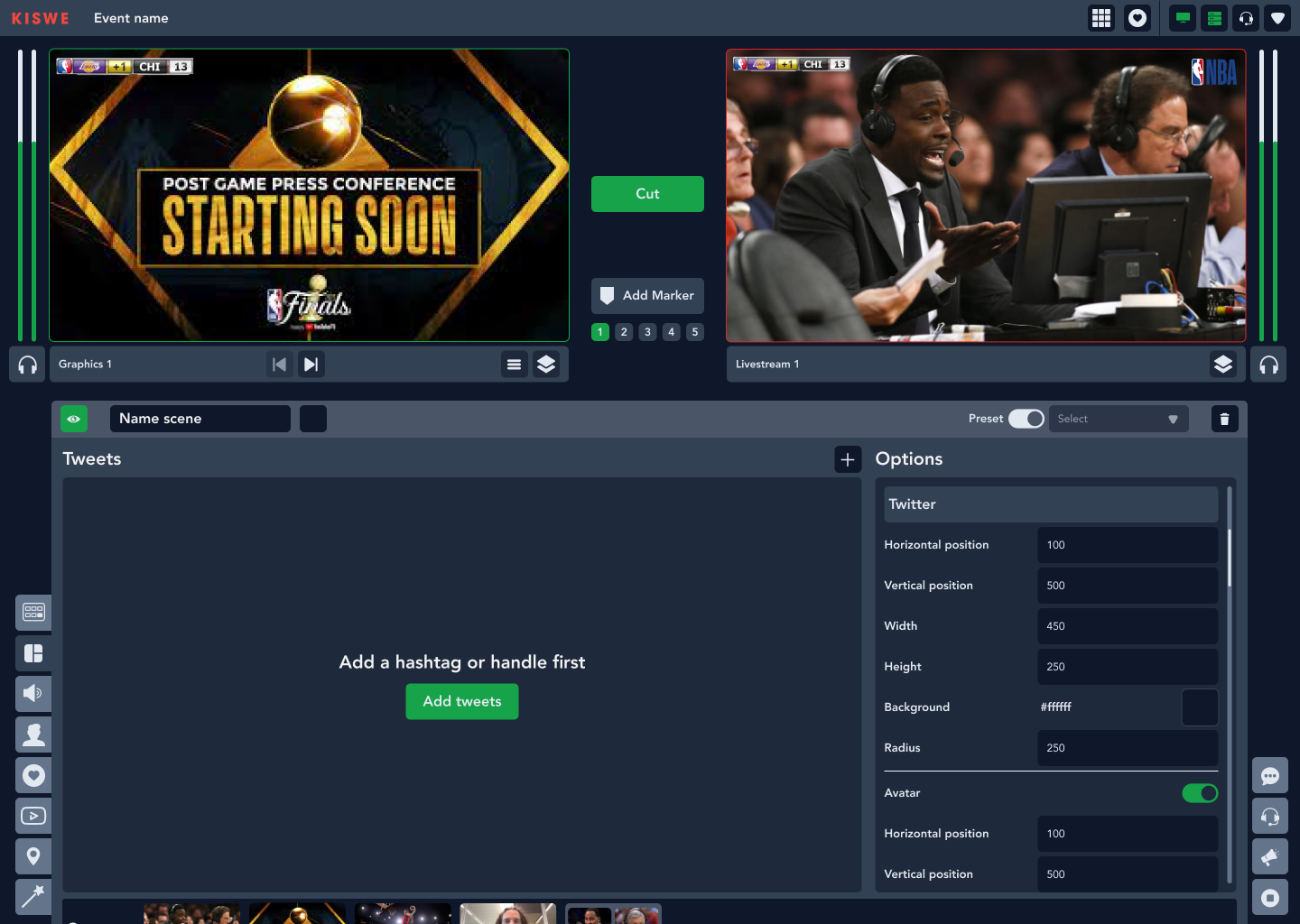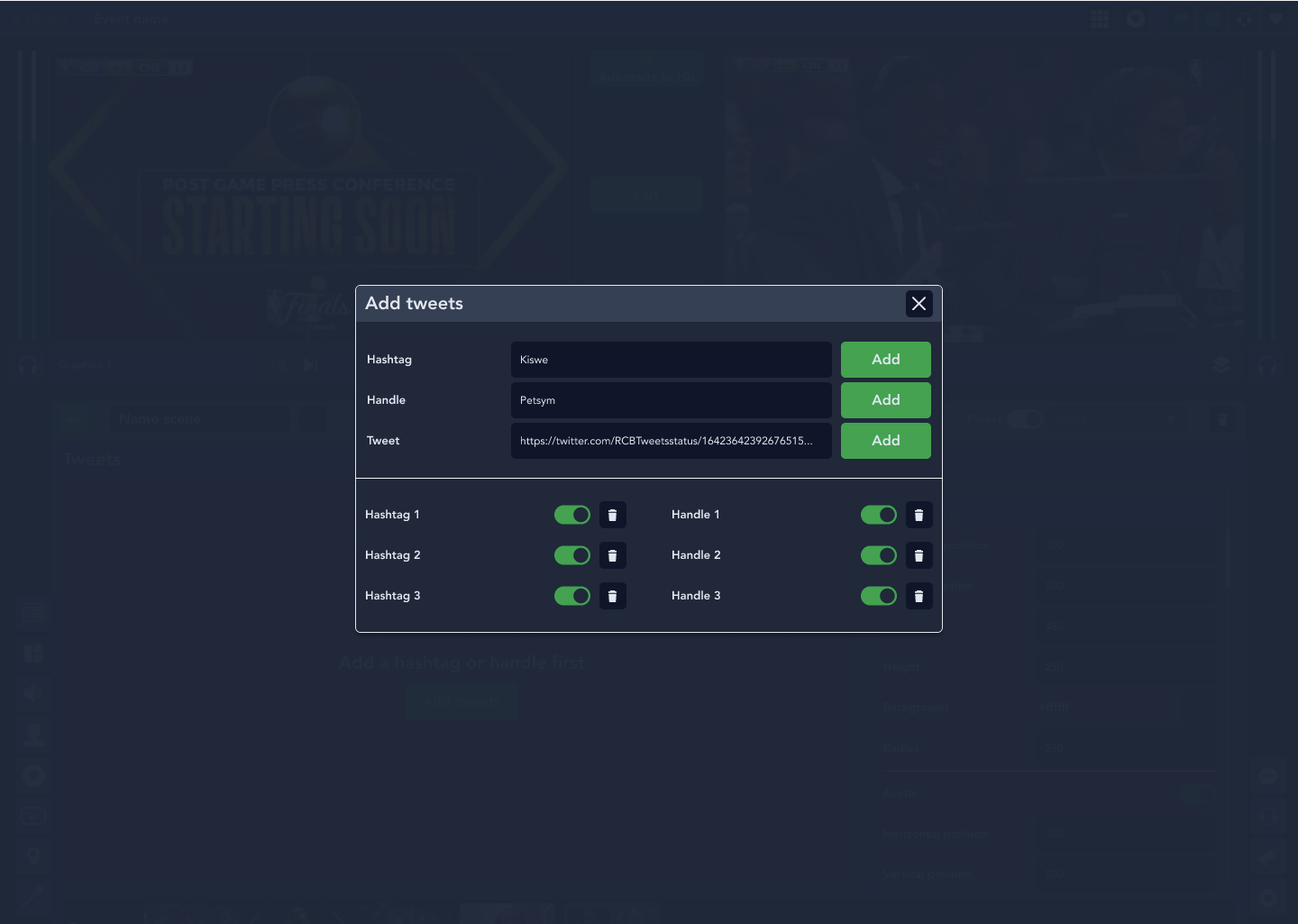 Select tweets
Select a tweet with the checkbox
Only these selected items can be shown
On hover a delete option appears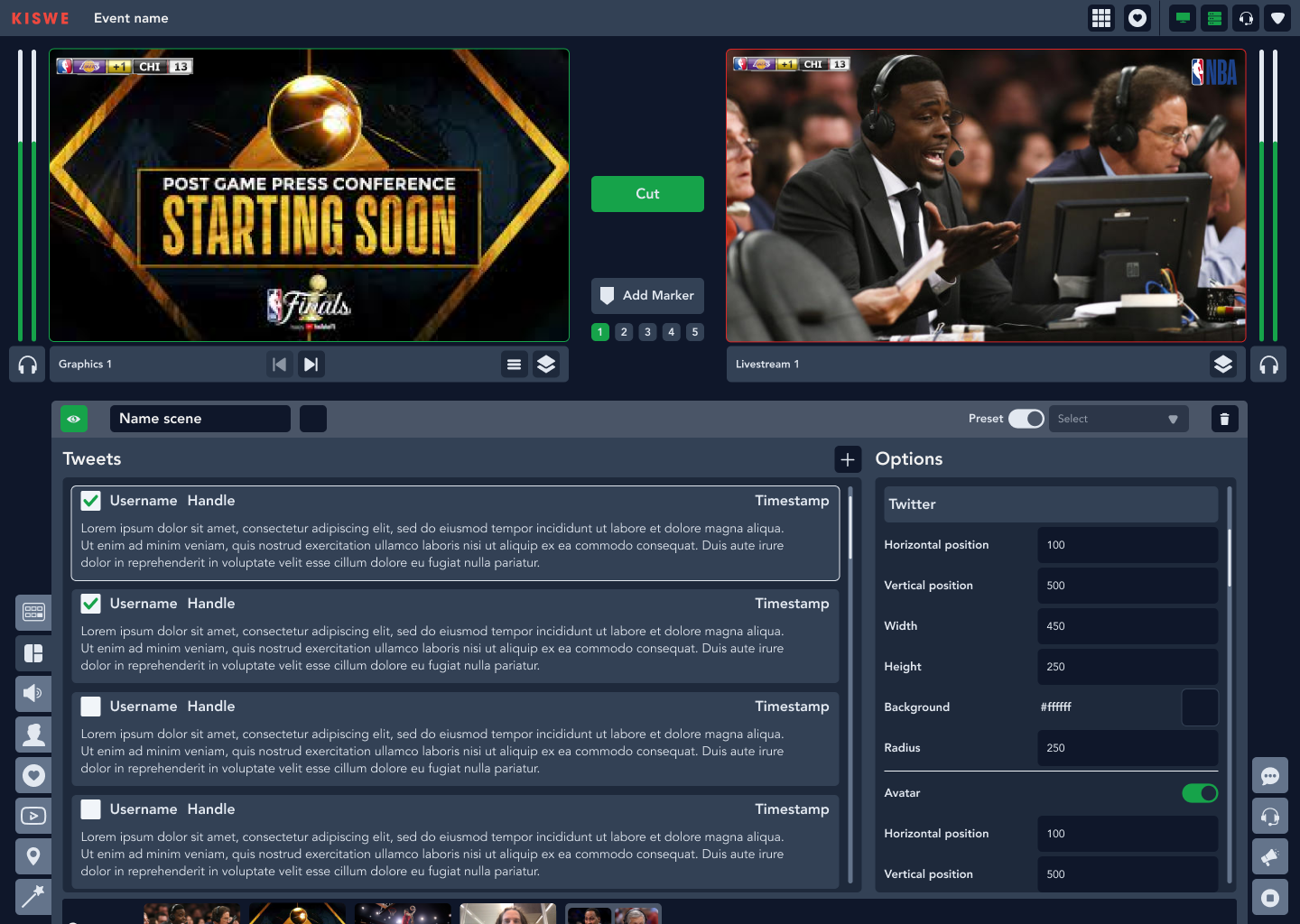 Customize tweets
Following elements of the tweets can be customized.
Tweet box
Avatar
Username
Handle
Tweet

Show the tweets
Activate the global tweet layer to show the tweet
Hover the global layer to see more option
An arrow appears to show the next tweet
Deactivate the layer if you want to turn it off