From this panel, you can manage and invite team members, edit their profiles, assign and change their roles, or remove them.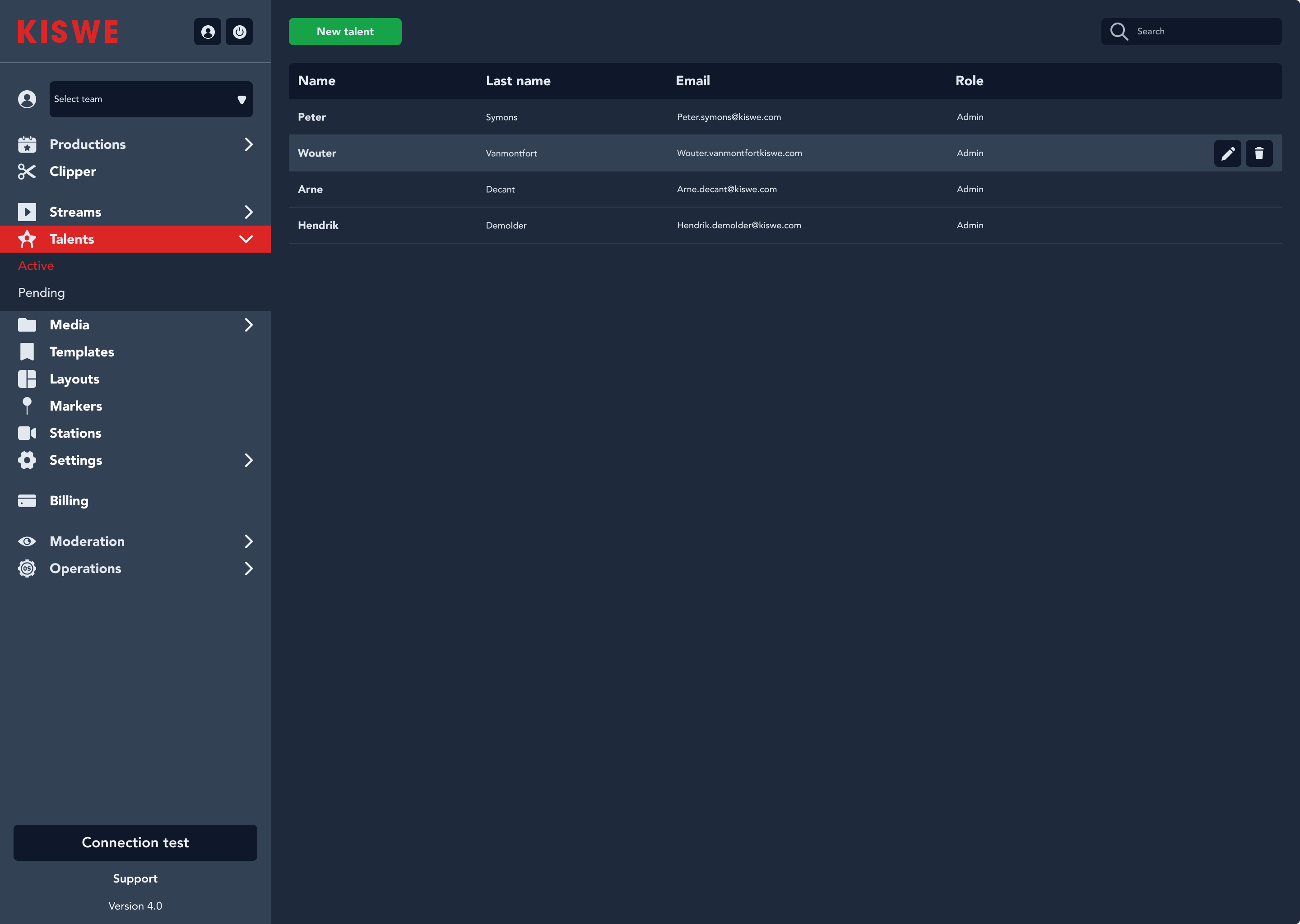 Use the 'New talent' button to invite new members

There are two tabs for members

People who have registered on the platform are active

Invitations pending: people who have not yet registered.

Hovering over the team members will reveal

Edit: Change their profile, role and video settings

Remove: Remove them from your team by deleting them

Re-invite: Send another invite mail (only to the pending tab).