Everybody can create their own personal, local monitor mix. This audio can only be heard by the individual and is NOT used in the program.
Click on the monitor mix button
The background will change, indicating that you are listening & adjusting the monitor mix
Change the volume levels and create your own local mix
Press the monitor mix icon again to de-activate it and listen again to the program mix.
Program mix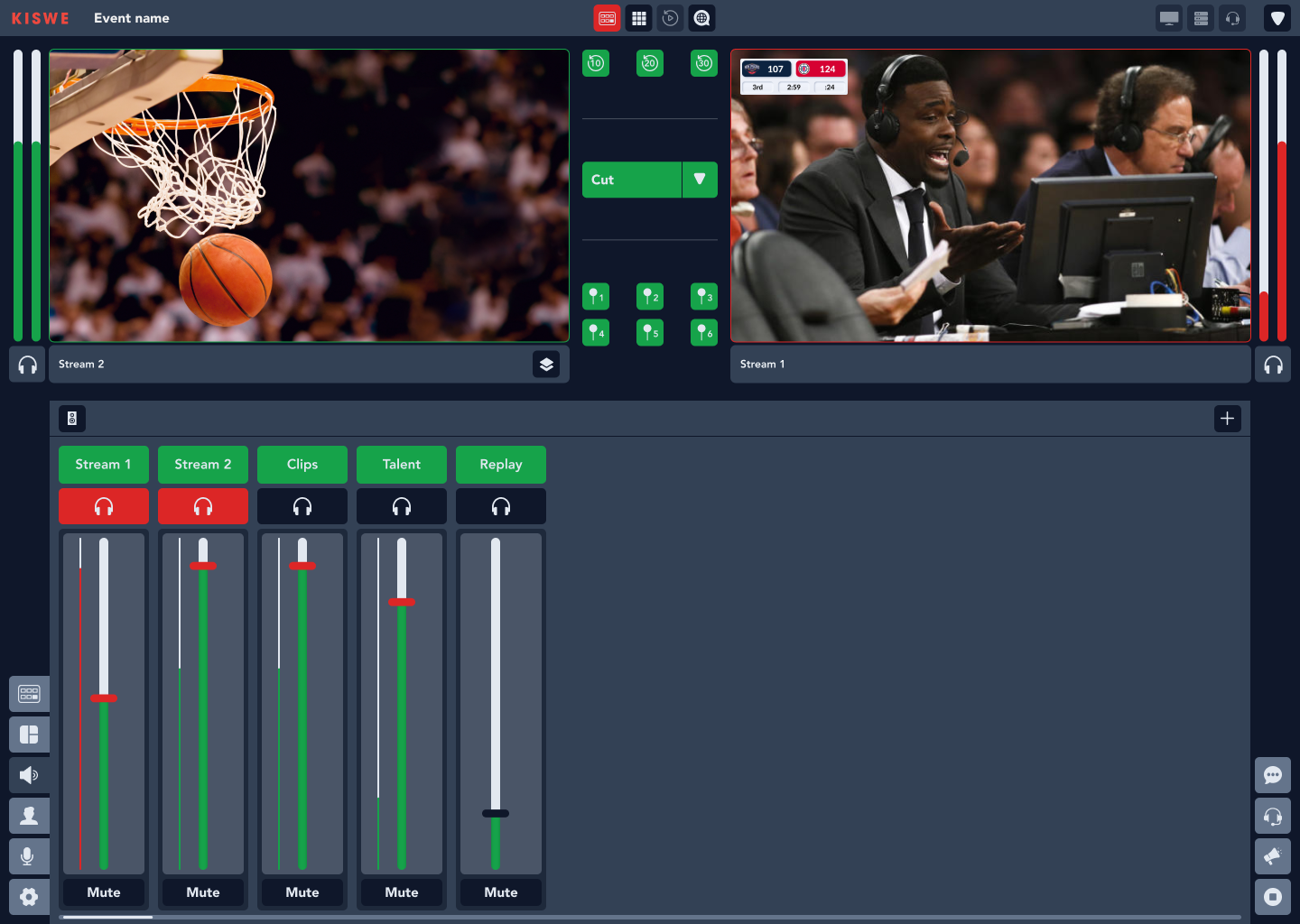 Monitor mix