We're thrilled to bring you a host of new features and enhancements that will take your production experience to the next level. Our team has been hard at work, and we can't wait to show you what we've been up to. Let's dive right in and explore these exciting additions:
1. Chroma Key Background Removal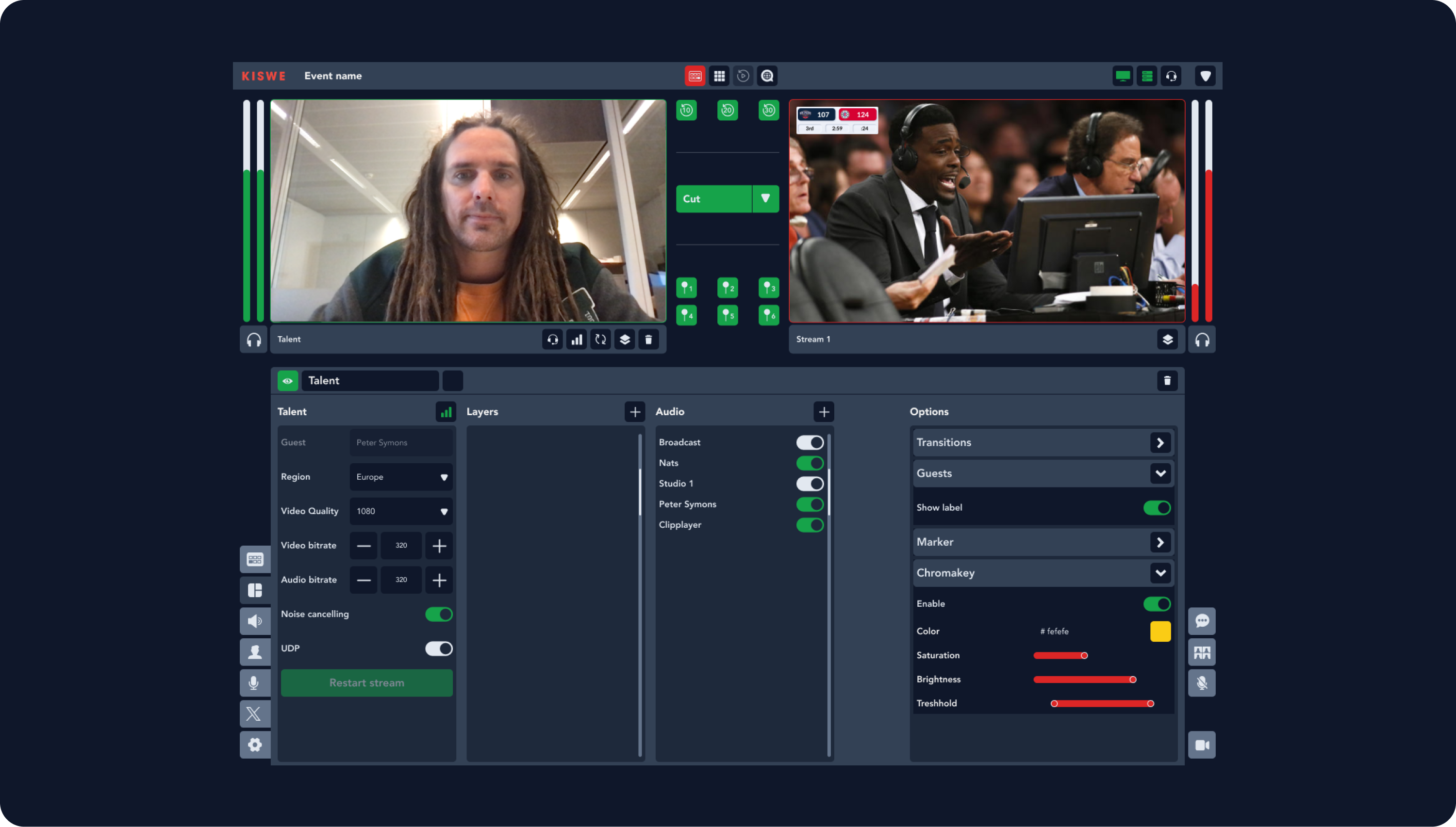 Our production tool just got even more versatile with the introduction of Chroma Key background removal. Producers can now effortlessly remove the background of talents without any hassle. Simply select a color, and the background will be magically removed, giving your broadcasts a professional touch.
2. Talent ISO Recordings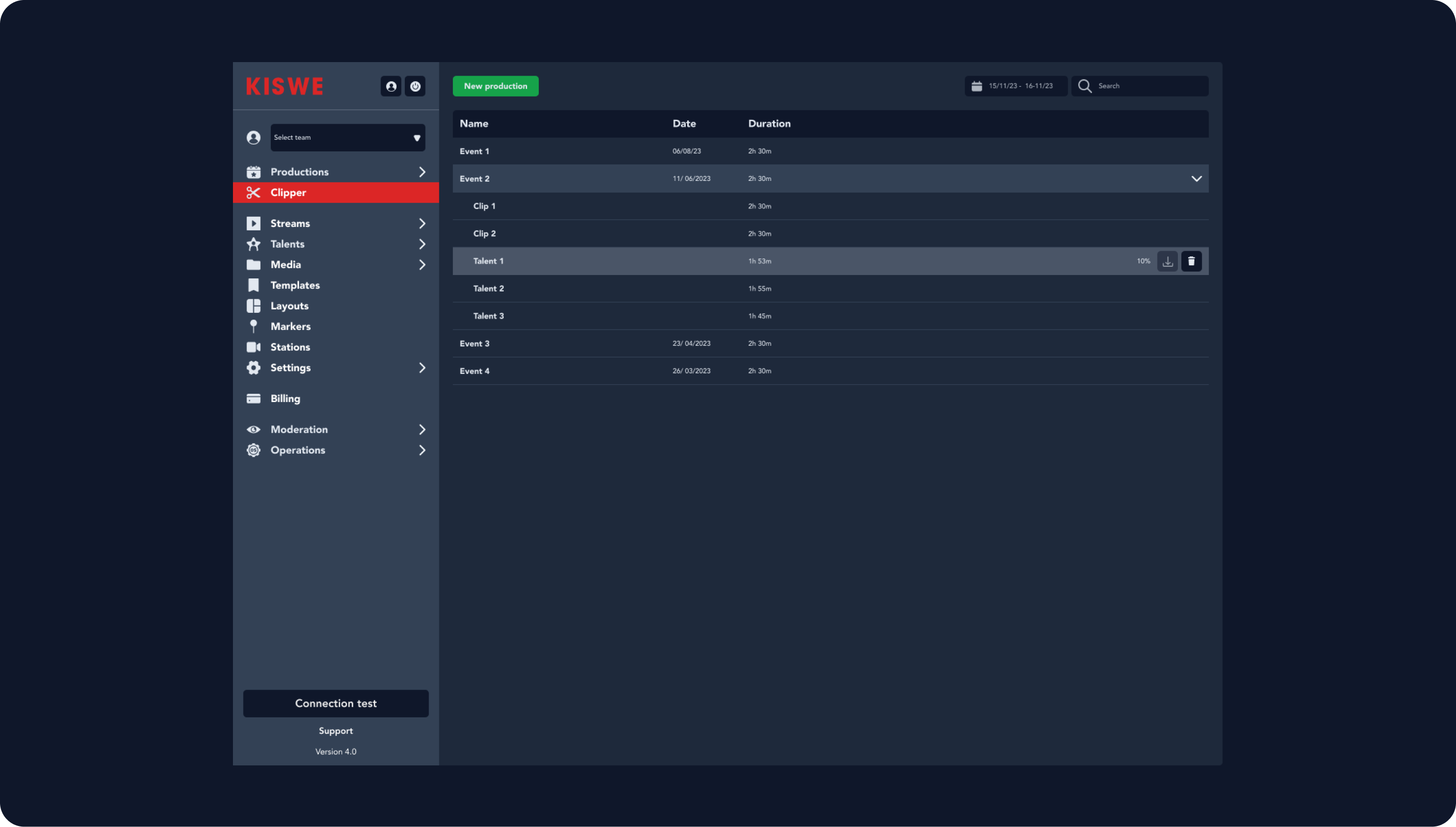 Capturing the best moments of your talents has never been easier. With the new Talent ISO recordings feature, every talent added as a source to the switcher grid is automatically recorded for the entire duration of the production. After your broadcast, these recordings are available in the Clipper tab, where you can download the full clip or edit and trim it into smaller, shareable video clips.
3. Custom Tweet Backgrounds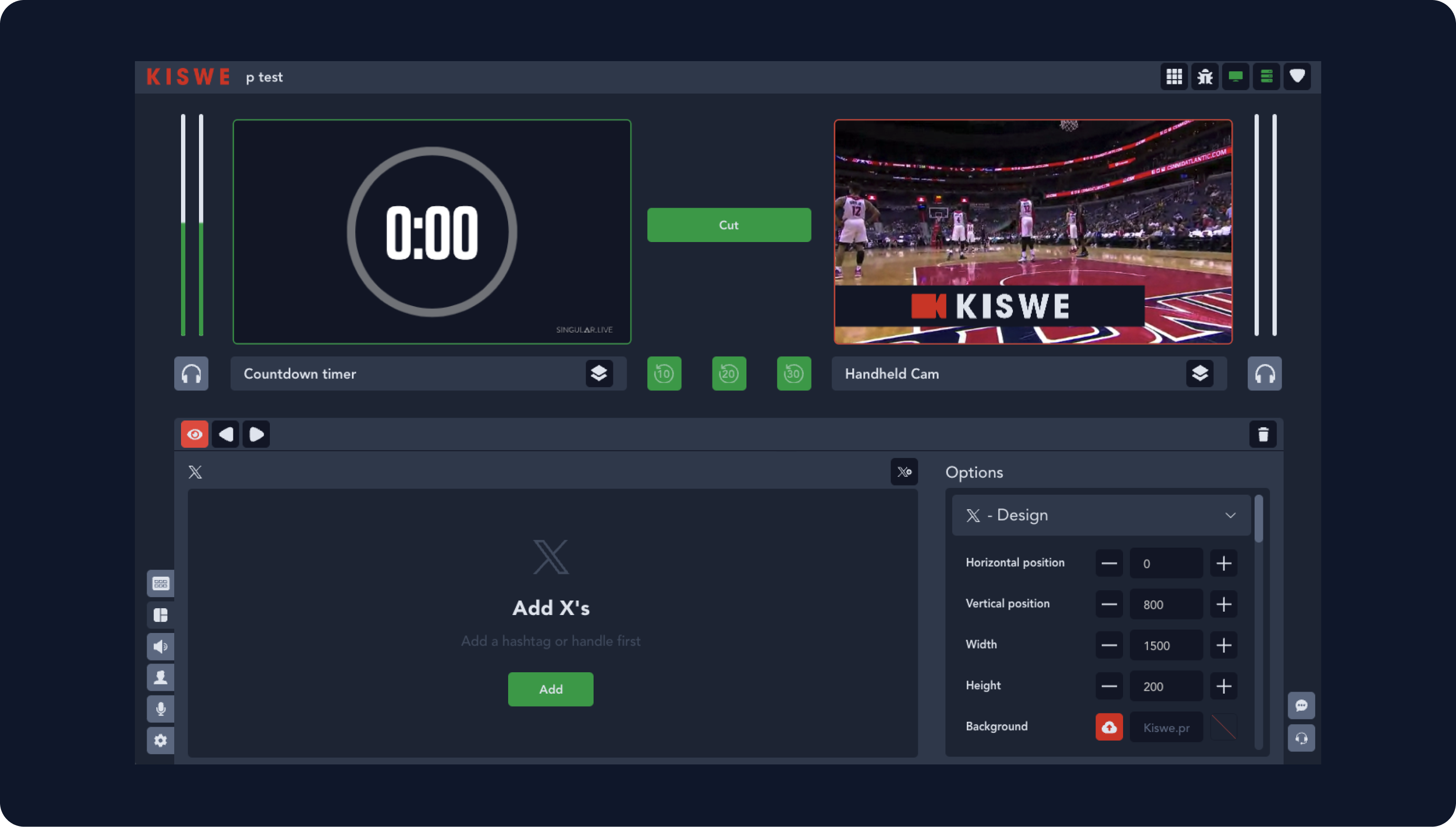 Enhance your social media integration with custom tweet backgrounds. In addition to inserting tweets via hashtags and individual tweets with various customization options, you can now further personalize your tweets by uploading background images. This feature allows you to create a visually stunning and cohesive social media presence during your broadcasts.
4. Improved Info & Asset Re-ordering
Streamline your workflow with improved information and asset management. When using multiple clips or graphics as sources, you'll find it easier to navigate. File names are now displayed in the scene panels and in the preview and program views, making it simpler to identify and use these assets. Additionally, we've introduced a convenient functionality that allows you to easily reorder clips within your scenes.
5. Download Replay Clips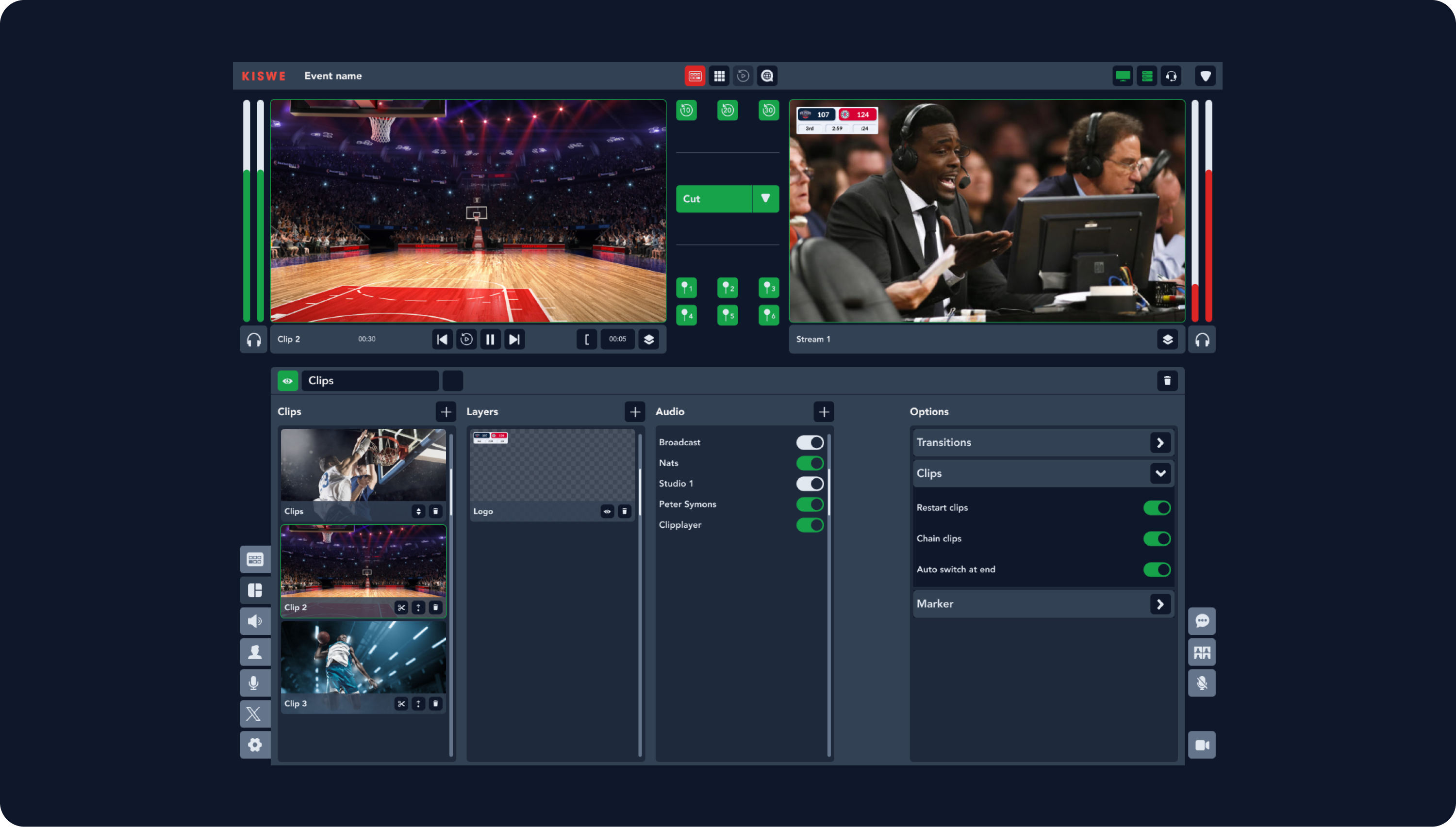 Sharing memorable moments from your broadcast is now a breeze. With our extended replay clip feature, you can instantly download clips and share them across your social media platforms. Once your broadcast is complete, all individual clips are neatly organized in the Clipper tab. You can edit them, adjust their duration, and choose the perfect starting and ending points before downloading them for your website or social media channels.
6. Multiple Translations in One Go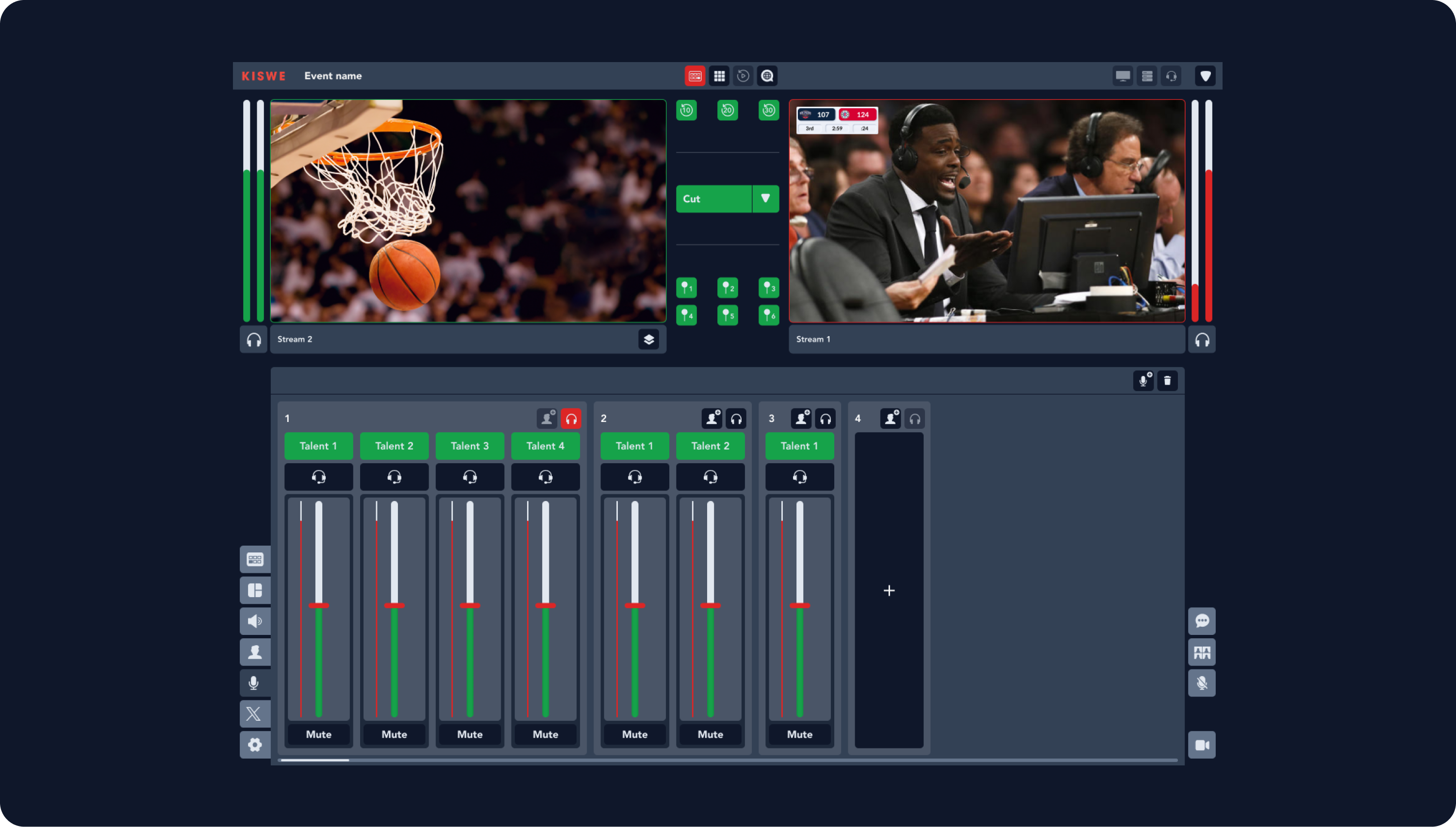 We've listened to your feedback and introduced a new panel in the production tool to simplify the process of creating multiple translations of a broadcast. Now, you can effortlessly add up to three different language tracks to your primary production and output stream to create alt-cast simultaneously. What's more, you can assign up to four different commentators to each track, all while keeping them off-screen for a seamless viewing experience.
7. Design Simplification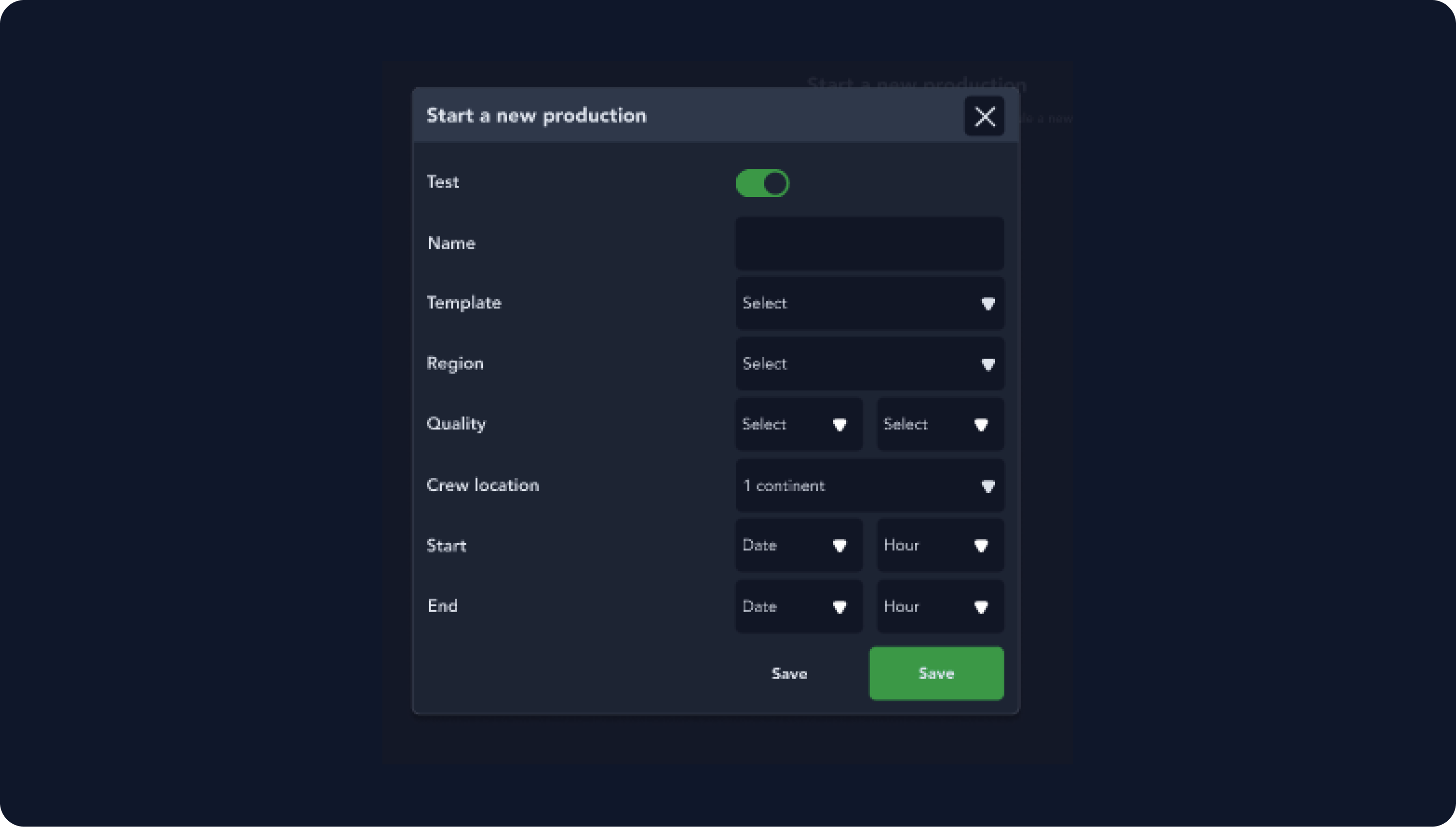 We understand the importance of a smooth and intuitive workflow. That's why we've continued to simplify your production tool. In this release, we've reduced the number of fields required to set up a new production, making it quicker and easier to get started. Plus, we've integrated all the different production tools into one single interface for your convenience. Lastly, we've revamped the file upload process and introduced folders in the library to keep your assets organized effortlessly.
We're committed to enhancing your production experience, and these new features and improvements are just the beginning. We hope you find these updates as exciting as we do, and we can't wait to see how they elevate your broadcasts. Stay tuned for more updates and innovations in the future as we continue to strive for excellence in your production journey.