Exciting updates to our studio features
We're thrilled to share several key enhancements we've recently made to our studio tools. Our focus has been on streamlining operations and enhancing user experience, making your production process smoother and more efficient. Here's what's new:
Independent scene panel providing collaborative flexibility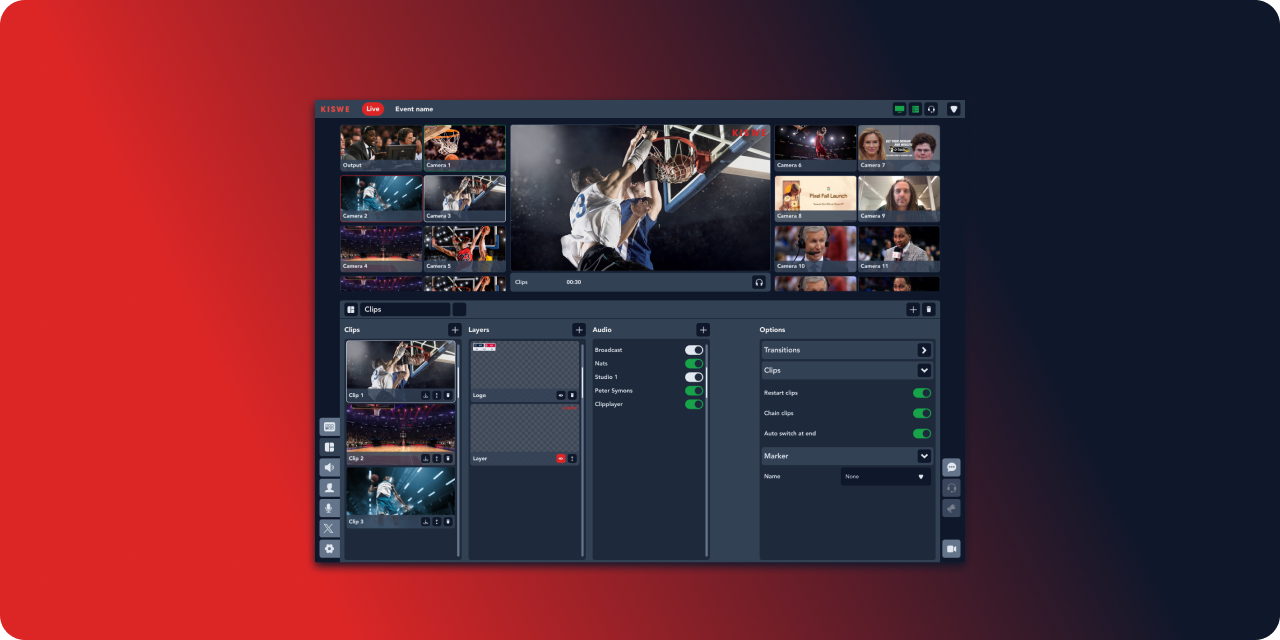 A major overhaul in the scene panel now allows multiple crew members to operate independently within the switcher. This redesign separates the switcher grid and scene panel, enabling, for instance, a producer to focus on the show's flow while another team member preps the scenes without any cross-interference.
Enhanced control and expanded features in the Streamdeck app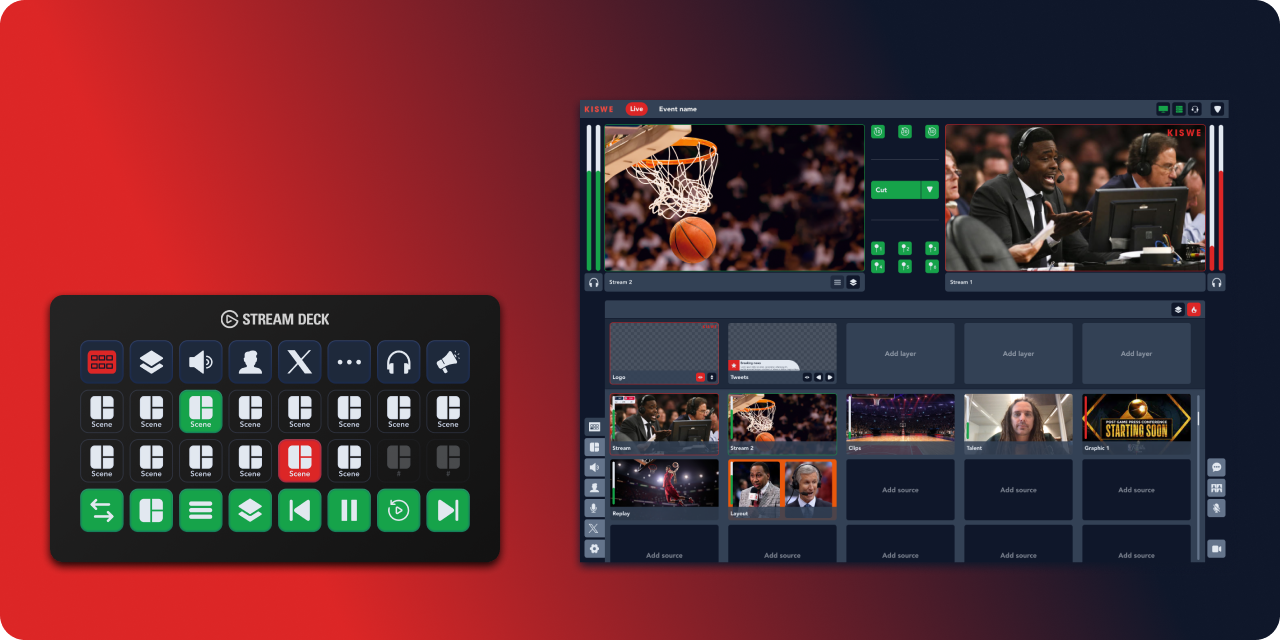 This latest update introduces a host of new actions that enhance user control and streamline broadcast management. In addition to these functional upgrades, users can now choose from an expanded selection of profiles, catering to a wider range of preferences and requirements for both the Mobile and XL versions of StreamDeck. The update doesn't just add; it also refines, with several design improvements that make the interface more intuitive and closely aligned with the Kiswe Studio aesthetic. Moreover, in a move towards progress and modernization, we have completely phased out the first version of the plugin, replacing it with these more advanced, efficient, and user-friendly features.
Seamless scene transitions with hotswitch feature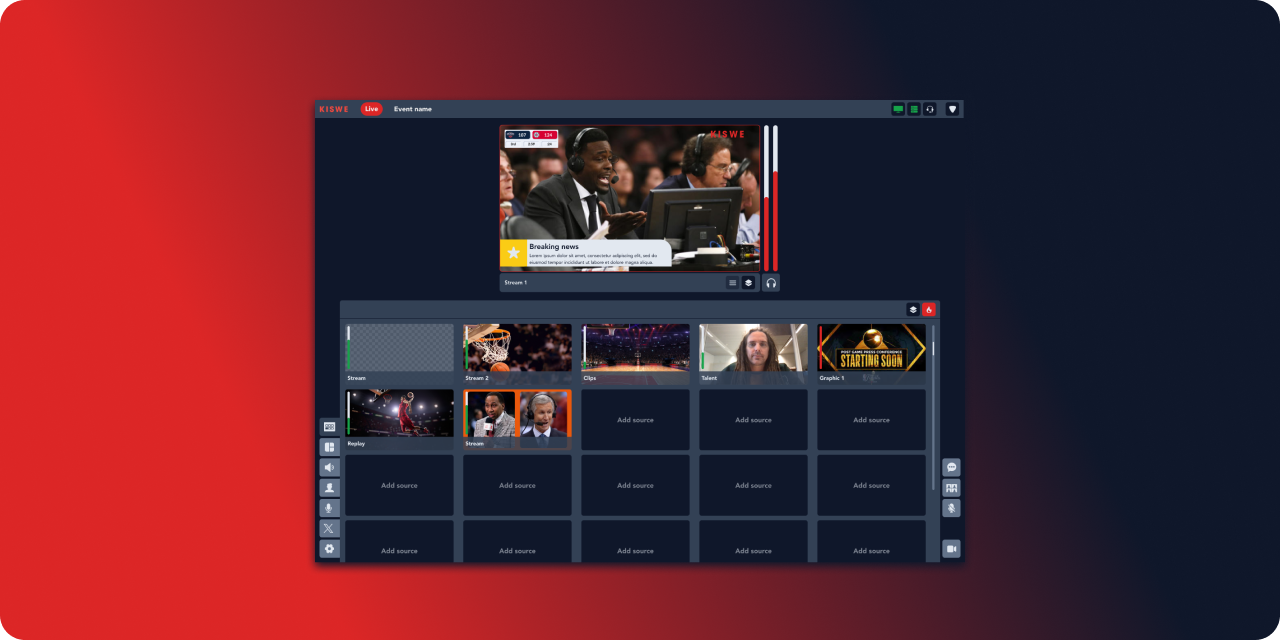 Say goodbye to preview distractions! With our new Hotswitch feature, you can now effortlessly push scenes directly into the program, ensuring a smoother, uninterrupted workflow.
Revamped media management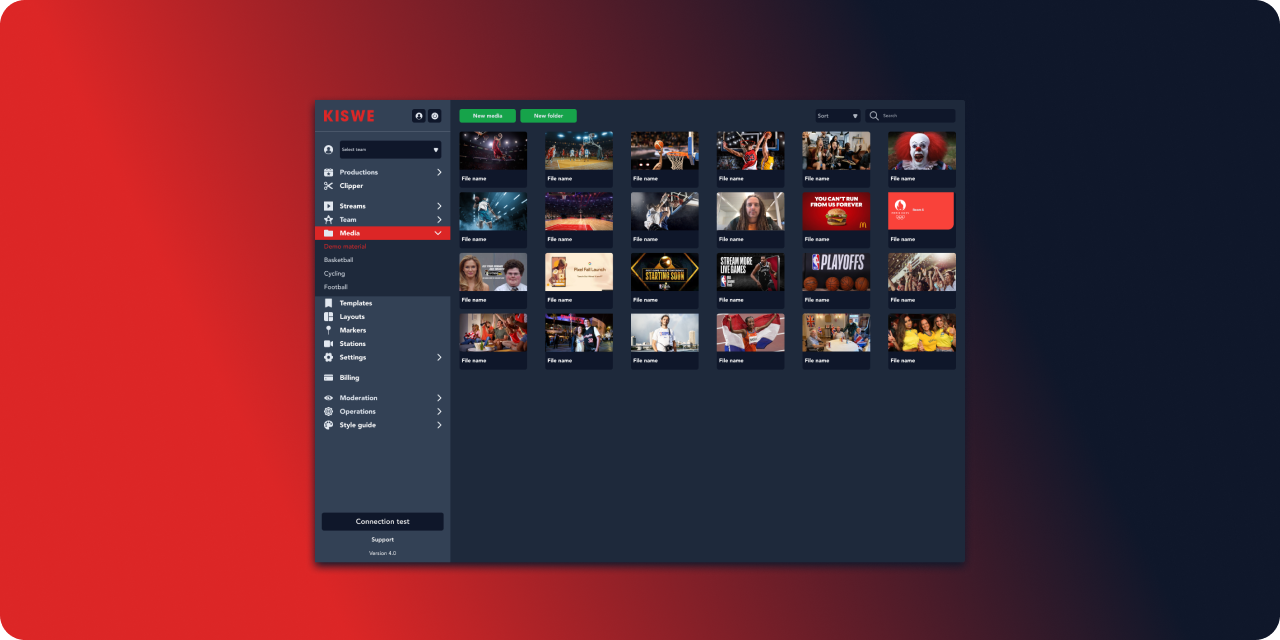 Uploading media files has never been easier. We've eliminated the need for manual category selection. Now, our system automatically detects the category of each file you upload. We also enhanced the media manager. We've overhauled the design and functionalities, making it simpler and more efficient to manage your media files.
Cue in point for clips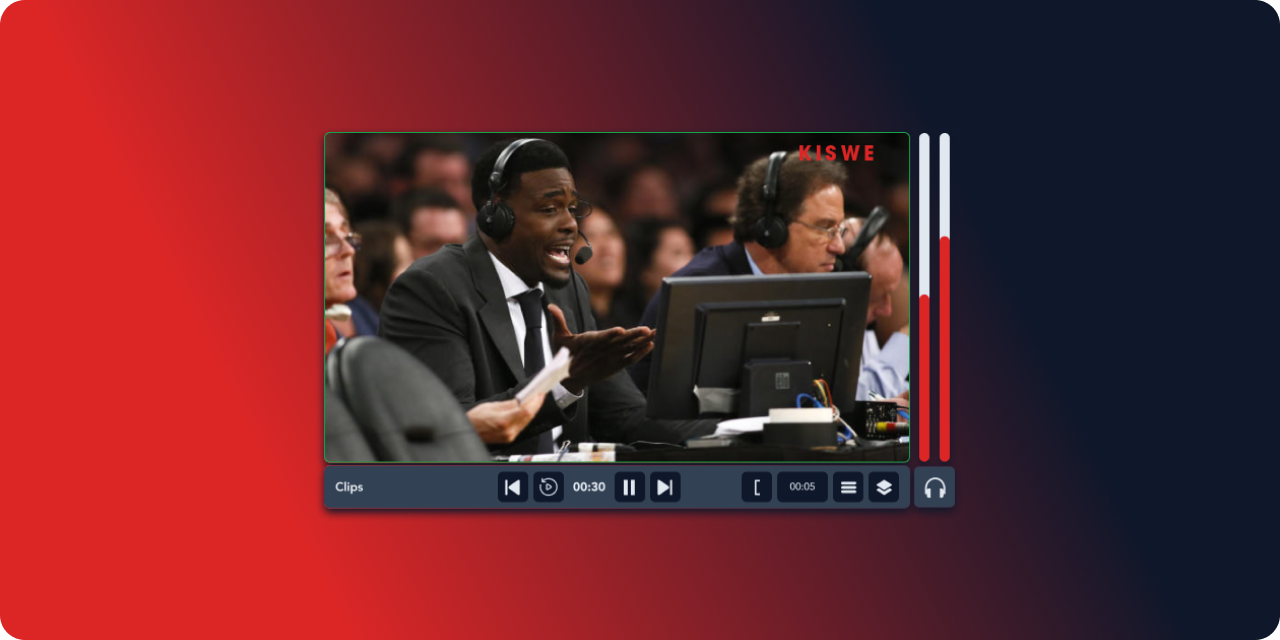 Gain more control over your video clips. With the new cue in point feature, you're no longer limited to starting clips from the beginning. Now, you can choose the exact moment from which a clip should play, offering you enhanced flexibility and precision in your content delivery.